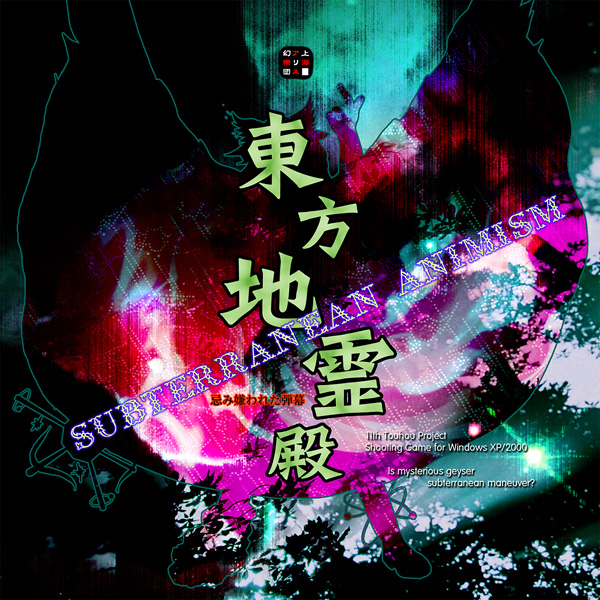 Touhou Chireiden - Subterranean Animism is the eleventh official game of the Touhou series. Like Imperishable Night, is features the partner system.
One day in Gensokyo, all of a sudden, there were lots of evil spirits going around. Reimu Hakurei, a Shrine Maiden and Marisa Kirisame, a black-clothed Magician were getting suspicious. They go into the underground to ask them to stop driving them to Gensokyo's surface. Depending on who you choose, one of them goes out to investigate.

The Dark Blowhole

The Sealed-Away Youkai ~ Lost Place

The Bridge People No Longer Cross

Green-Eyed Jealousy

Walking the Streets of a Former Hell

A Flower-Studded Sake Dish on Mt. Ooe

Heartfelt Fancy

Satori Maiden ~ 3rd eye

Lullaby of Deserted Hell

Corpse Voyage ~ Be of good cheer!

Hellfire Mantle

Solar Sect of Mystic Wisdom ~ Nuclear Fusion

Last Remote

Hartmann's Youkai Girl